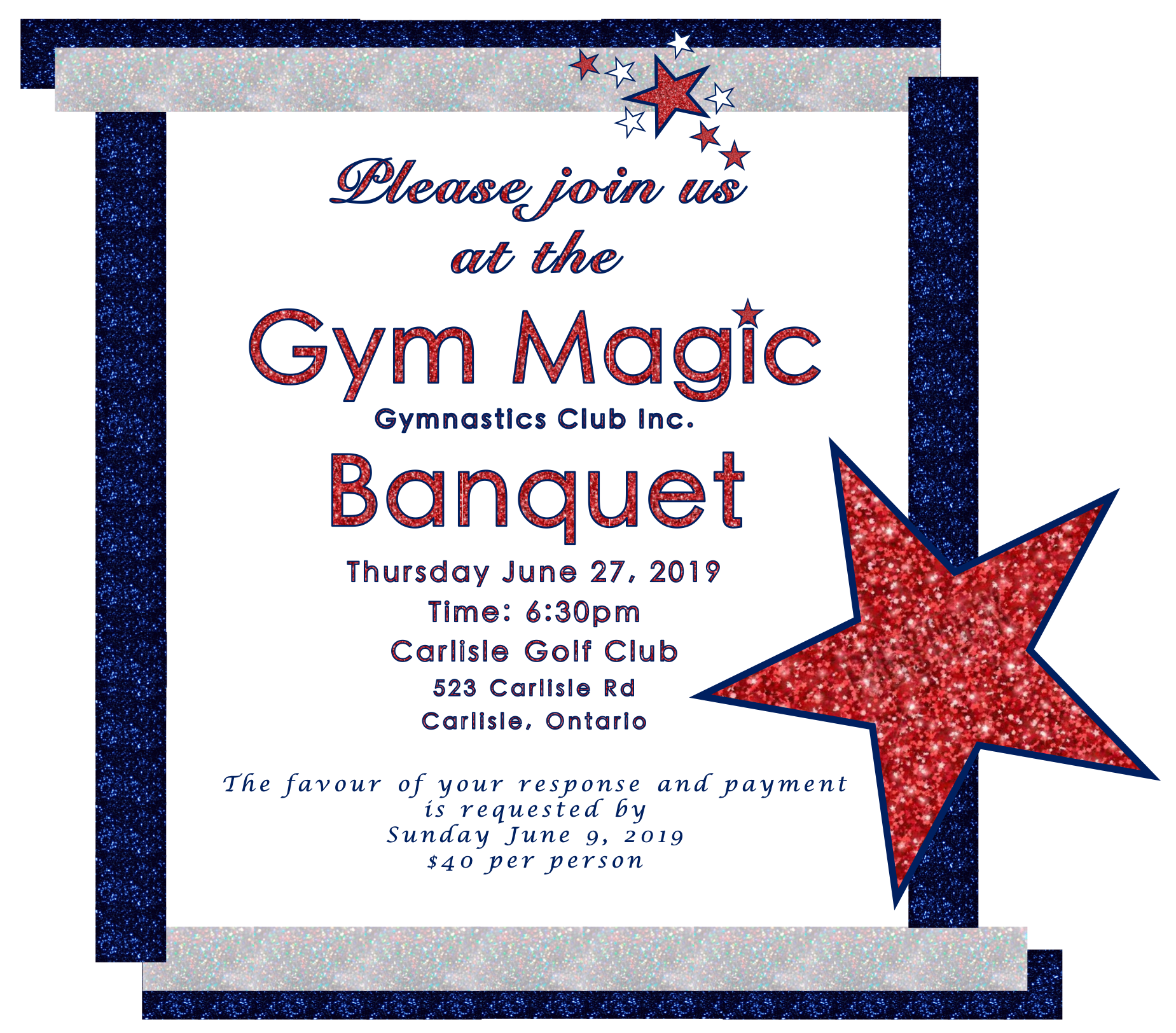 Gym Magic Gymnastics Club 2019 Year-End Banquet
Hi Families!
We are very excited for the Gym Magic Year End Banquet! We are really looking forward to having all our athletes and families join us for a wonderful year-end event.
There will be a cash bar during the event. (The only drinks included are water, tea and coffee.)
We look forward to seeing everyone on Thursday June 27th!!!
Thank you
Mela and Mihai